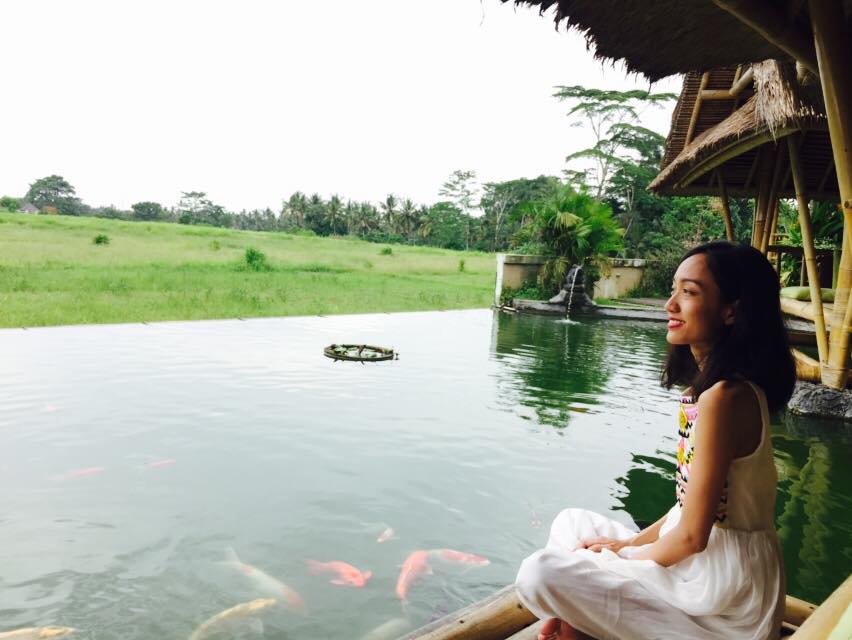 Bali, oh, Bali…people go there either to surf or soul-search, I go there to cat-search…well, not really, but it took me a while to spot cats on this island! It is my first time on this Indonesian ground which to my surprise seems so otherworldly to me despite the fact that our countries are not that far off from each other. Everything in Bali is vibrant yet humble. The landscapes vary from town to town and you can get all kinds of experiences while visiting. Here's a breakdown of major attractions you would wanna explore:
Kuta – not much to mention if you are over 20 years old. You can hit the Sky Garden for a multi-story party building where the best time for me was resting on a couch in the restroom chatting with these lovely teenage ladies from Australia and taking selfies with them. Oh, Fat Chow is definitely worth dining at for Asian fusion cuisine and such funky vibe slightly hidden from the beach road.
Uluwatu – the renown cliff-side Uluwatu Temple doesn't disappoint while Single Fin is a perfect spot for surfer-spotting and to be surrounded by mostly Westerners that you would think you aren't in Asia. The chill-out music is a perfect background tune for watching the sunset.
Seminyak – introduced on Lonely Planet as 'a bit phoney', this is where you wanna be to look posh and stylish. Countless hip cafes and antique shops, each one of them decorated with the trendiest interior design but all come at acceptable prices!
Ubud – basically the ultimate Jumanji experience, I never imagine such a place exists on this planet. It is mysterious and charming. No word can be described that will do justice to this town. The rice terraces, the Sacred Monkey Forest, handicraft shops, small cafes, and yoga retreat centers. If you can't find your soul here, I don't know where else seriously.
To me, Bali feels like a holy place as Hinduism seems to be ingrained in people's homes and strong culture. Every house has their own family temple creating this unison of style. And although there's a huge wave of tourists but somehow they can still maintain their originality. I might not know the in-depth history of it but at least this is what I can feel.
The amount of cats spotted during this trip is below average and most of them are quite underfed. Maybe it's a sign that I should go back and feed them again and again 🙂