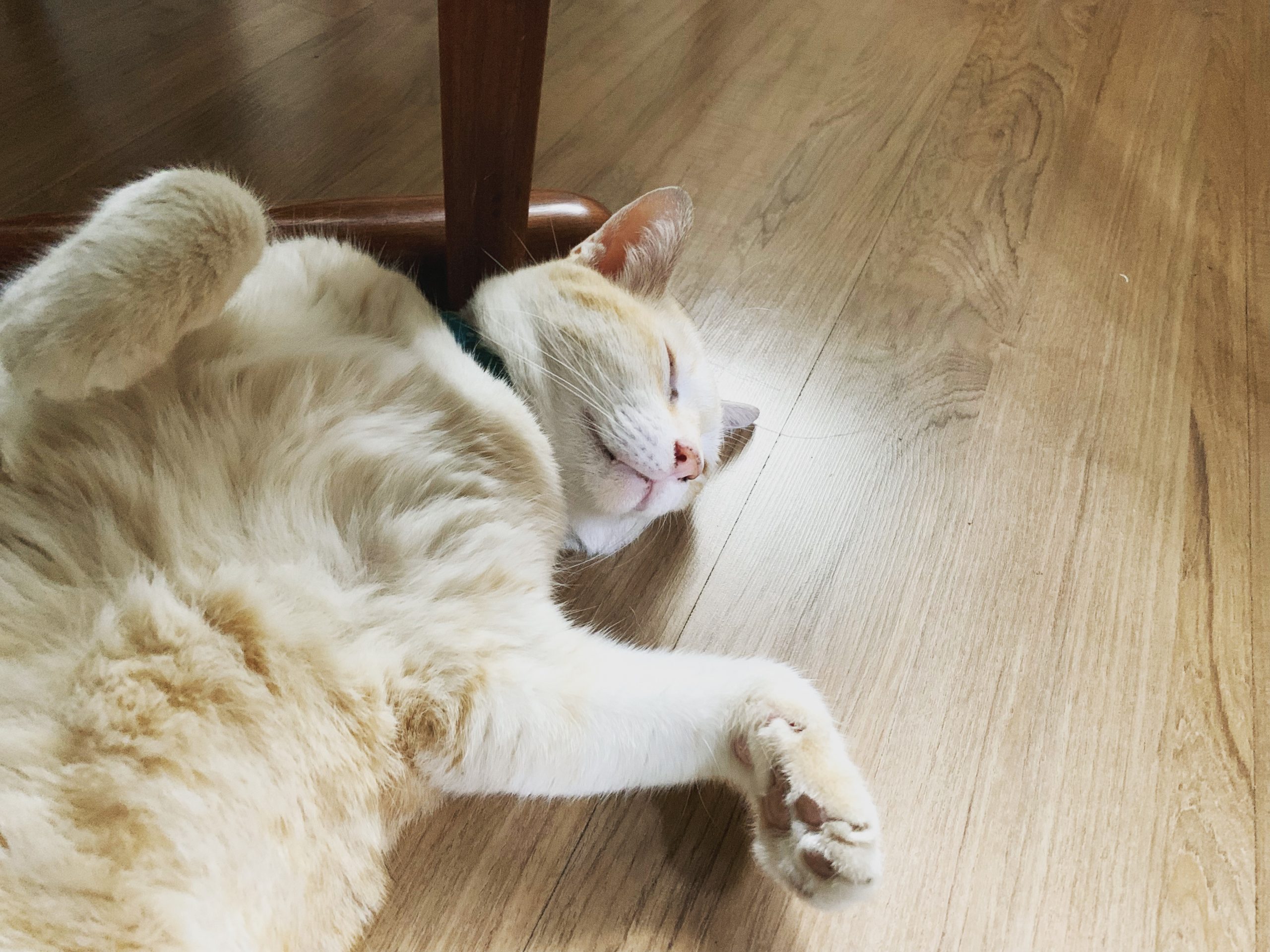 Diary
5 Things We Can Learn From Cats During Coronavirus Lockdown
Cats have been practising social distancing for ages. They are the master of quarantine life. In this time where we are all experiencing the Coronavirus pandemic and are unable to travel, there are a few things we can learn from our feline friend.
1. Self-care is utterly important now more than ever
Whether you have to attend an online class or work from home, it's tempting to fall into the routine of changing from your night pajamas to day pajamas and looking like a couch potato all day long. But cats won't put up with that.
They constantly clean themselves and always find time for a quality nap everyday. No matter how much you beg for their attention, cats will not sacrifice their self-care routine for anyone or anything else.
2. Nature heals
When cats get an upset stomach, they usually rush out to the garden to eat some grass, later they will vomit whatever made them feel sick and all is fine again. Cats also love getting some vitamin D. At least once a day, they will sit or lie next to the window to get sunlight and fresh air.
Although during a lockdown, it will be more difficult to contract the Coronavirus but there's no harm in upping your immune system by letting nature nurture your health and well-being.
3. Always find joy in little things
Everyday is a new day for cats. They always look at things with curious eyes. The wind blowing leaves into the house, the sound of a hummingbird outside the window, the cardboard box, the toilet papers…oh god. They can find joy in chasing the ridiculously unimportant object. They can even play on their own!
We should feel grateful that despite the hardship of the current situation, we still have a house, a job that pays, a school to go to after this, and people we love in our life who care for us. Use this time to focus on the positive things in your life that you can be thankful for. And come up with creative ideas to entertain yourself.
4. Seek comforts when you need it
Cats are highly independent. They rarely ask for attention but when they need it, they can be the sweetest creature and we can't help but to surrender. From time to time, they also enjoy a good old cuddling session with their pal.
We need to look after our mental health as well. For those who are quarantining with their family, partner, or roommate, you are the lucky ones. Those who are in solitude should seek to check in with friends. Don't be afraid to reach out. Call first, text first. Everybody is in the same boat and we could use a friendly smile via a VDO call during this stressful time.
5. If all else fails, say 'screw it!'
Life can't always go as planned. Sometimes , we try really hard and things don't happen the way we want it to be. A cat could spend hours looking at a bird, meowing at it, waiting for the right moment to attack, and that bird would fly away. Simply as that. The cat will just move on. Forget about it. The past is the past. On to the next prey.
If you haven't realised, this Coronavirus crisis is happening globally. We are all in this. Things we don't get to do, there's a high chance that other people aren't getting to do it either. Some people across the world are sick, losing their job, saying goodbye to their loved ones. Frontline staff like healthcare workers, cleaners, truck drivers, supermarket employees are working tirelessly to keep things from falling apart.
There will be things beyond our control in this kind of situation. If you believe that you have done your best on your part and things still don't go your way, just say "screw it!". Tomorrow will be another day. You will be recharged and you will be able to start again.
Stay strong and purr on.