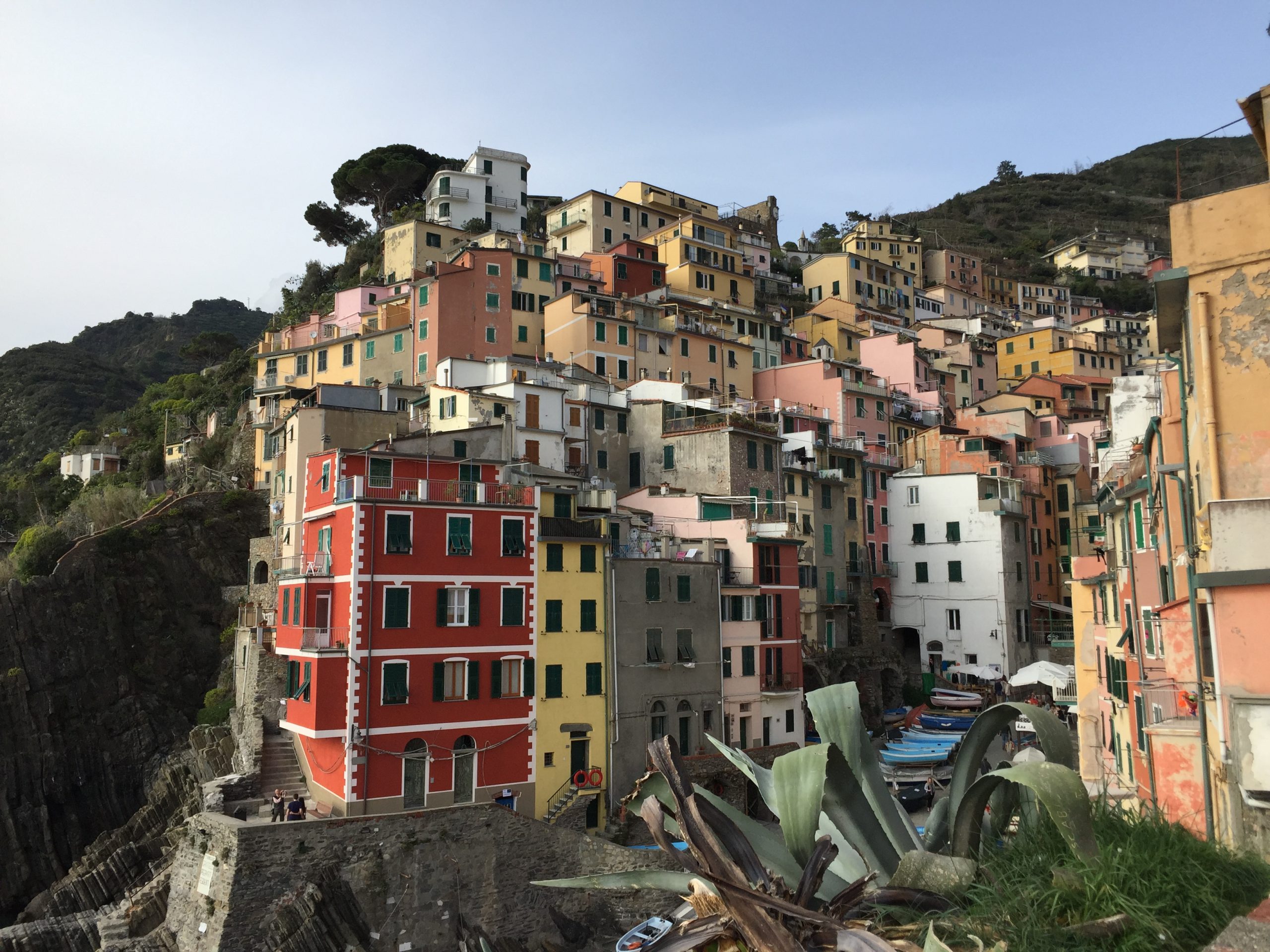 Europe
The Cats of Cinque Terre
The infamous five villages in the northwest of Italy are as magical as everyone says. I'm pro exploring Cinque Terre on foot rather than viewing the villages from afar on a ferry because that's how us curious cat people can encounter the cute coastal cats along the walking trail. You will not be disappointed!
So, quick background information, Cinque Terre consists of five villages: Monterosso al Mare, Vernazza, Corniglia, Manarola, and Riomaggiore. They are all part of UNESCO World Heritage Site, with limited access by car to each village. There's a ferry running from different ports and it's about 3 hours by train from Milan.
One useful tip for hiking this trail is that you should look at the sun and the direction you walk from one village to another. For example, it's best to walk from Corniglia to Vernazza in the morning as the sun will be behind you and it won't be too hot. Or you could walk from Monterosso al Mare to Vernazza in the afternoon. Also, there's no toilet along the trail, so you may have to watch out your water intake during the longer route.
Corniglia
We stationed at Monterosso during this trip, took a train then a bus to Corniglia, a little hilltop village with a breathtaking panoramic view of the Ligurian Sea. This was where I spotted the first Italian orange cat hanging out by the terrace.
Vernazza
From Corniglia, we followed the Azure Trail to Vernazza covering 3.4 km distance in 1.30 hours. The path combines stepping stones, forests, and dirt tracks. Looking back you'll see Corniglia perking from the hilltop while looking forward you'll get a sneak-peek of Vernazza. The trail ends where there's a nice and cosy cafe overlooking the village that serves refreshing lemonade. The true definition of an Italian summer.
There I met another furry friend, this one's in grey and white. She's super friendly and she knows how to take a selfie #catgoals.
Monterosso al Mare
From Vernazza, the trail to Monterosso al Mare is 3.2 km but it took us 2.45 hours to walk. The trail has both steep uphill and downhill stone steps, a walk through the woods, and cliffs. The delayed gratification came once we saw the first glimpse of Monterosso from up high and that moment we knew it was all worth it. You will also come across a mini cat village in the woods. No idea how those cats manage to live up there but apparently someone set up a feeding system for them. They are free to roam around but somehow they stick within the man-made enclosure. It's a rare sight indeed.
Monterosso al Mare is where everything is happening. You've got amazing seaside cafes and restaurants, one in particular is called L'aneora della Tortuga, water sports, shops, hotels, and bed and breakfasts. Even the cafe at the train station surprised us with such quality food. Just look at how fat the cat is. What a happy and fulfilling life.
Riomaggiore
This village is probably the most photographed one due to its tight-knitted colourful block of houses and the unique rocks beach. Too bad the walking trail section from here to Manarola called the Love Walk is closed due to rock slide. But you can still stroll along the streets to find many black and white patrol purrlices.

Manarola
Personally, I vote Manarola to be the loveliest among the five. You know I'm the type that loves underdogs. Manarola has its charm and magic. It's not too crowded like Riomaggiore and it has different hidden spots to soak in the peaceful vibes of a coastal town and the calico cat I spotted was surely making the most of her afternoon nap.
So there you have it, the Cinque Terre walking trail with cats sprinkled on top. As they say, to make this path you need water, good shoes, spirit of adventure, and cats.