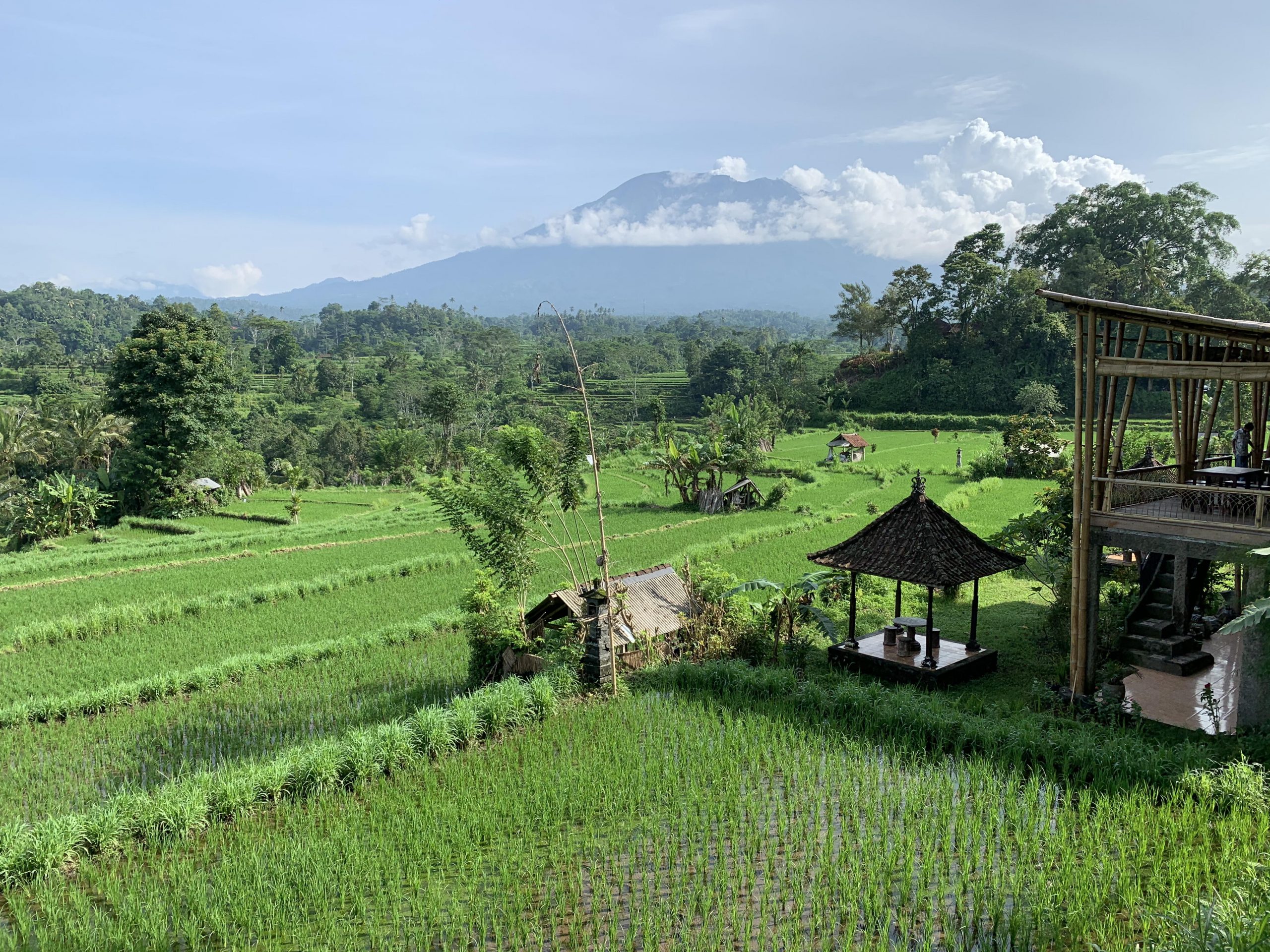 Bali is a place that speaks to me on a personal level. I know that we all have heard those Eat Pray Love kinda stories from so many many people but I still believe that each of our experience on this Island of God is unique on its own.
With my background as a Thai, my interpretation and impression of Bali certainly differ from that of Westerner's, things that take them by surprise may come as normal to me. Balinese culture has a lot of similarities that resemble Thai culture. We are family-oriented and quite laidback, our cuisines are not too far apart, and various aspects of Buddhist and Hindu beliefs intersect. Appearance-wise, I don't stand out as much as other foreigners and locals sometimes speak to me in Bahasa, mistaken me for an Indonesian from Jakarta. All this helps me feel like Bali is my home away from home.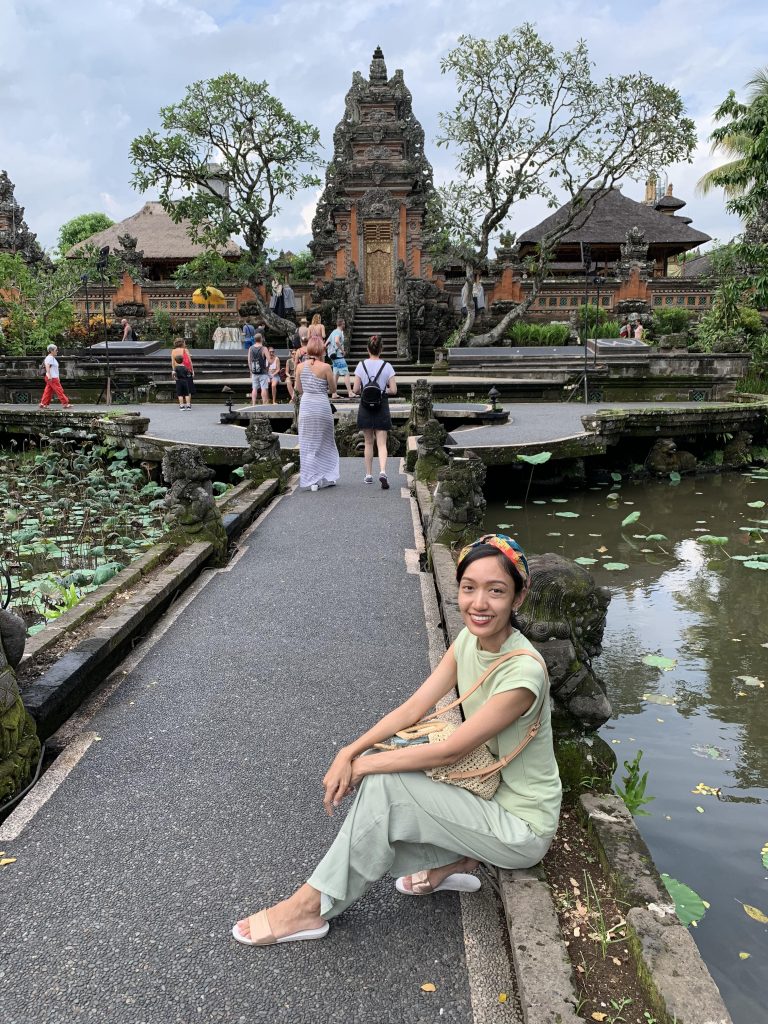 To compare Bali and Thailand would be unfair. Bali is one island among other ten of thousand islands in Indonesia with a population of only around 4 million. While Thailand is a country with 66 million people. Thailand has idyllic attractions and tropical climate like Bali that present a wide range of geographical characteristics. Mountains, mangrove forests, agricultural landscapes, islands and beaches all spreaded out across our country.
Bali has all these as well but in a much more compact size. To reach some nature, you can just drive for 20 minutes to come acrosss an ancient Hindu temple tucked away in the lush forest. Or you could hang out at this stylish beachclub listening to live DJ watching the sunset just a stone's throw away from your hotel. There are areas that are highly Westernised and areas that are so local you couldn't spot a single tourist and these are all linked via small to medium sized roads and their impeccable irrigation system throughout the island. And although they have experienced so much of Western influence, their culture remains strong and unwavering. This is all part of Bali's charm.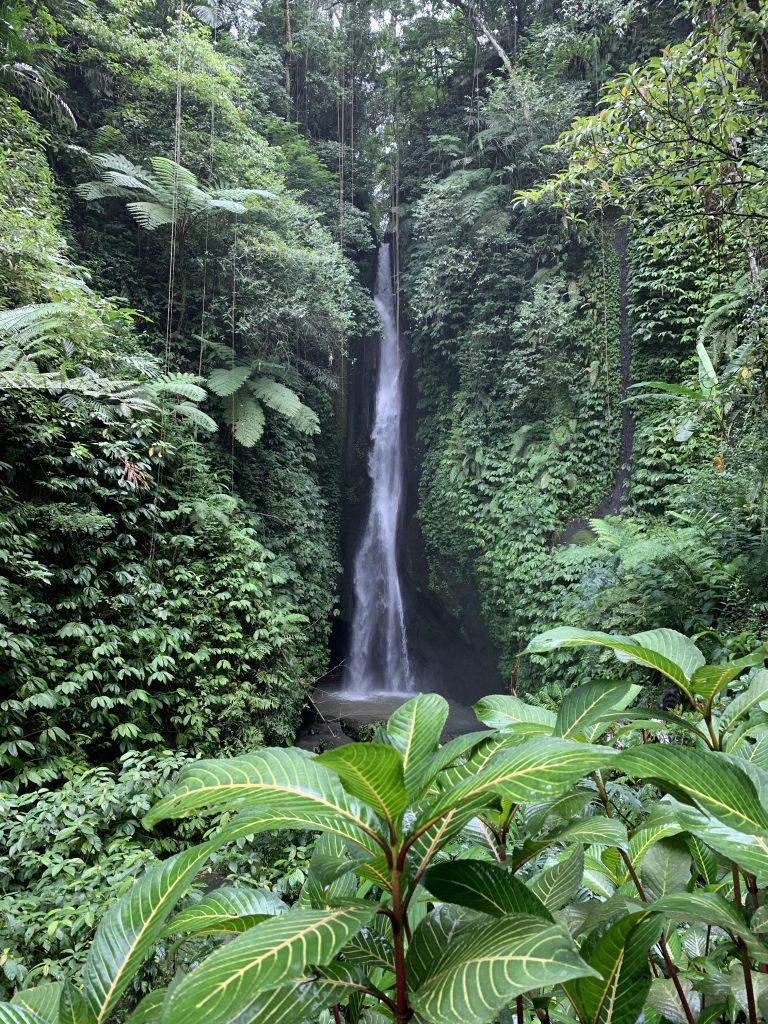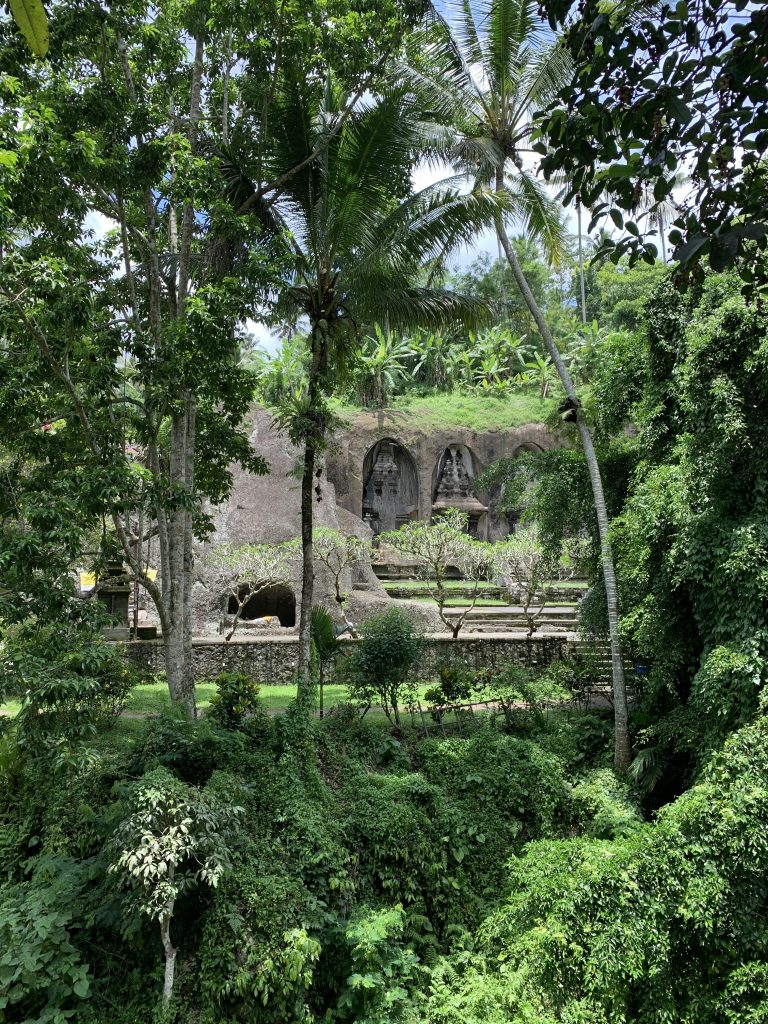 I was truly fortunate to be able to travel to Bali again before the world came to a complete stop because of COVID-19. This time I decided to really take my time to get to know Bali, from normally spending 3-5 days to staying for 3 weeks.
Back in February 2020, tourists from most countries were automatically granted free entry with a maximum stay of 30 days including the arrival date. If you want to stay longer than a month and depending on whether your nationality is eligible, you can get the Visa on Arrival or VoA at Bali airport. You can read more visa information here.
Accommodation
Endless options are available. Since I planned to stay for a longer period this time, I chose a homestay where I got to mingle with the local and had the nurturing vibe of living inside a family compound. If you choose to book the place for a whole month, it will come down to a much lower price. But I chose to stay at each place for a week to get the general idea of different neighbourhoods moving from Penestanan to Canggu, then came back to Ubud again closer to the town centre. Homestay price usually starts from around $12 a night, that is including breakfast, water, en-suite bathroom, and a shared kitchenette.
Transportation
Getting around is made easy with Grab, Uber, and GoJek. Although you may have to avoid using them in certain areas but still very much manageable. It is useful to compare fares before you order the ride. Or you can rent your own scooter/car or use a private chauffer service. Public transportation is rare except in Denpasar area.
Food
Food is also available everywhere. Especially in the village area, you can find many homey and cheap cafes and warungs. Many international cuisines are in the town centre, or you can get food delivered to your door through the apps.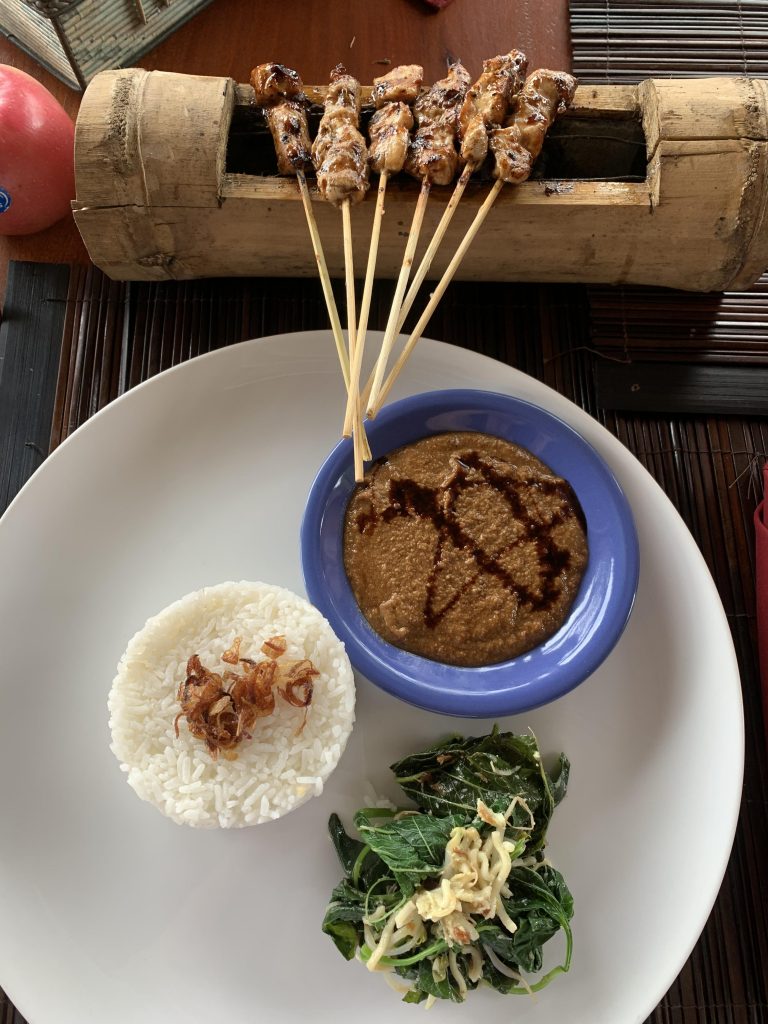 Activity
My days in Bali were filled with random walks, something that is difficult to do if you only have a few days of holiday. It felt liberating to be able to roam around exploring hidden corners and slowly taking in the local vibe. Check out Airbnb Experiences for unlimited ideas of what you can do. It is perfect for connecting with locals who can explain a lot of cultural insights in English and also other travelers for socialising.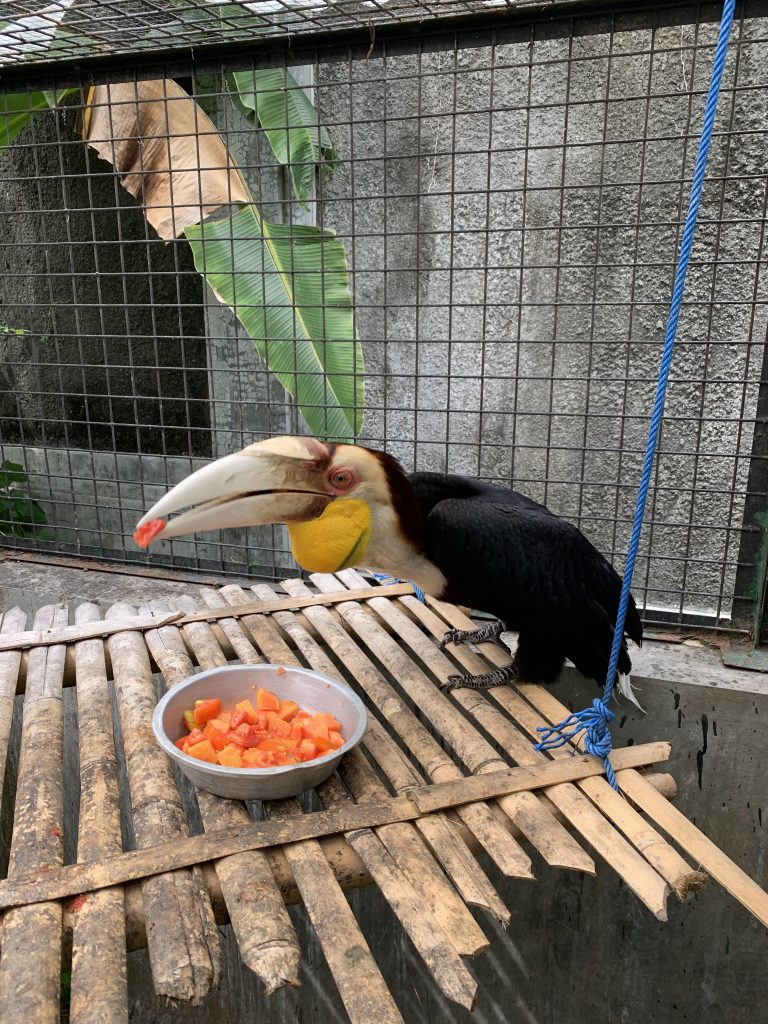 Another pastime activity of mine is getting a massage. Coming from Thailand you'd think I have had enough back home but that is not the case. I still love having it in Bali. Every week is a new chance to explore a spa, some are surrounded by rice fields giving the experience an ultra boost of relaxation.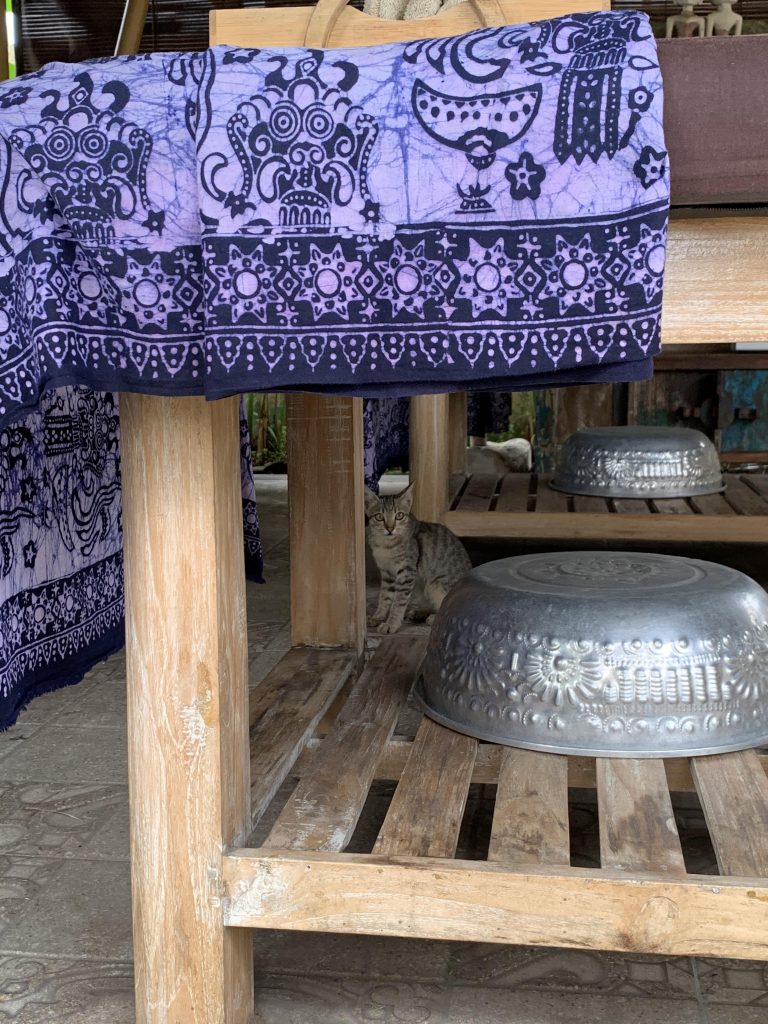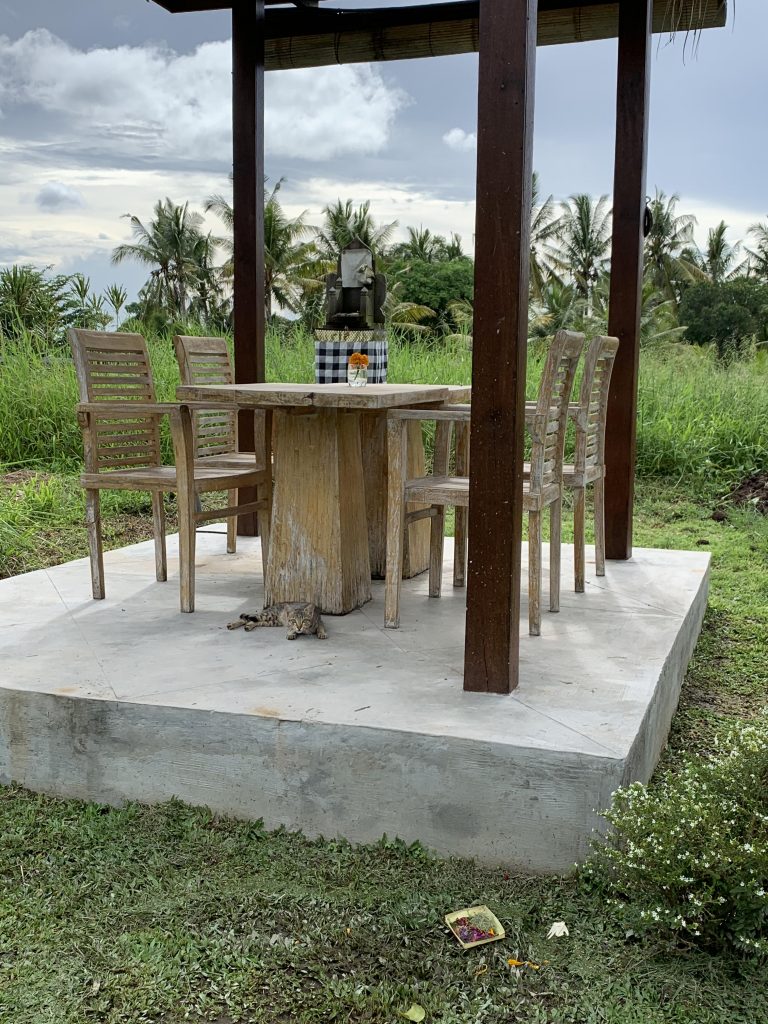 Neighbourhood
For this particular trip, I spent most of my time in Ubud and Canggu with short day trips to other parts.
Ubud – there are various cultural activities you can take. I learned how to make a flower offering known as Canang Sari, attended a Hindu ceremony called Galungan that is held twice a year along with the villagers, and strolled down many rice paddies. Nature is within reach – waterfalls, caves, volcanoes, and mountains. The spiritual elements like meditation, yoga, and mindfulness are of course not to be missed.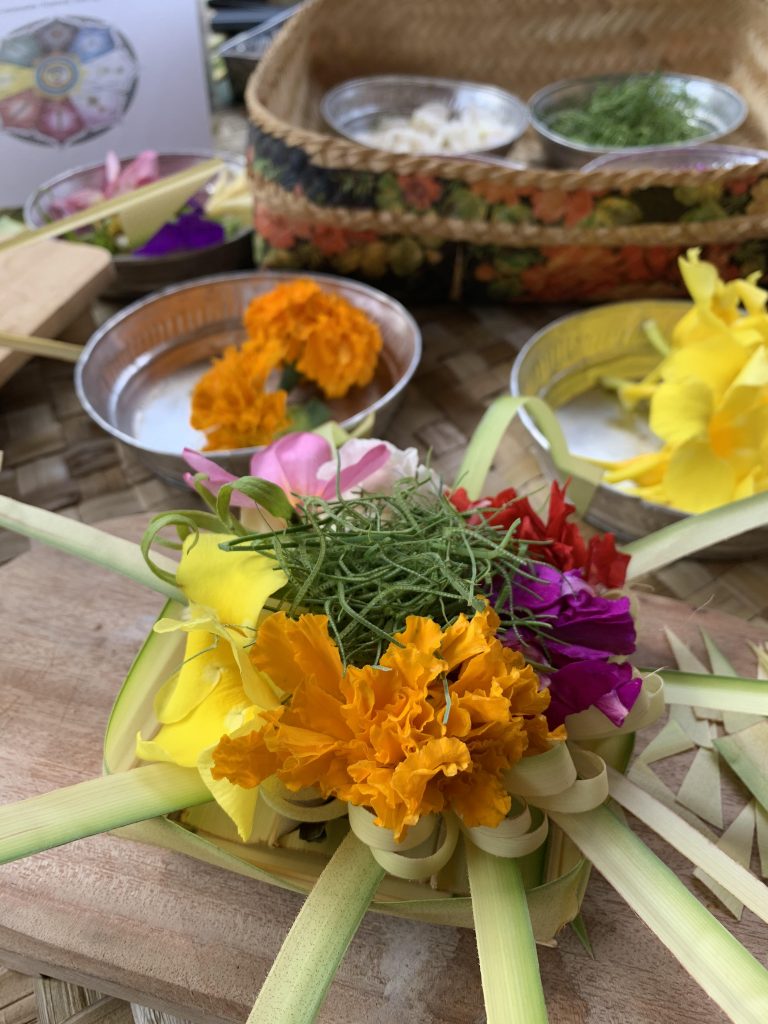 Canggu – the vibe definitely differs with trendier cafes and restaurants. It's young, sporty, and very much energetic. A sunset walk along the beach was my favourite pastime. Nibbling on corn on the cob watching dogs sprinting and children building sand castle. Sunsets in Bali are magical. Skies are painted in dramatic orange and pink colours. It makes you feel as if time stands still. Most roads in Canggu lead to the beach, so it is interesting to get to take different route each day to discover yet another neighbourhood.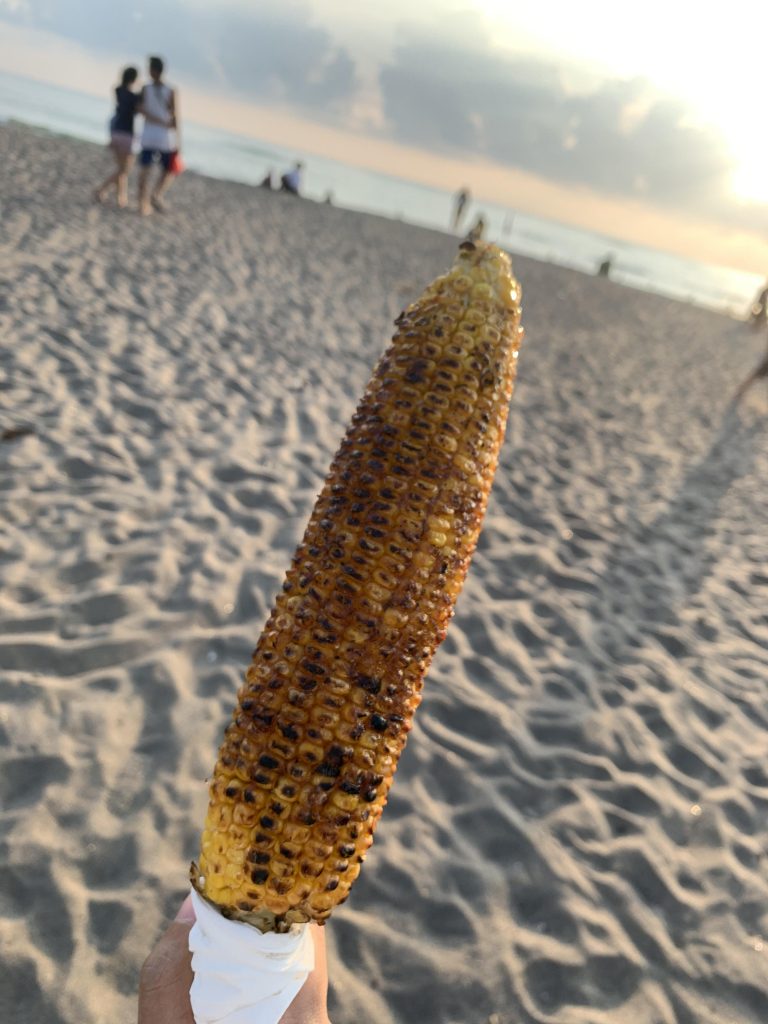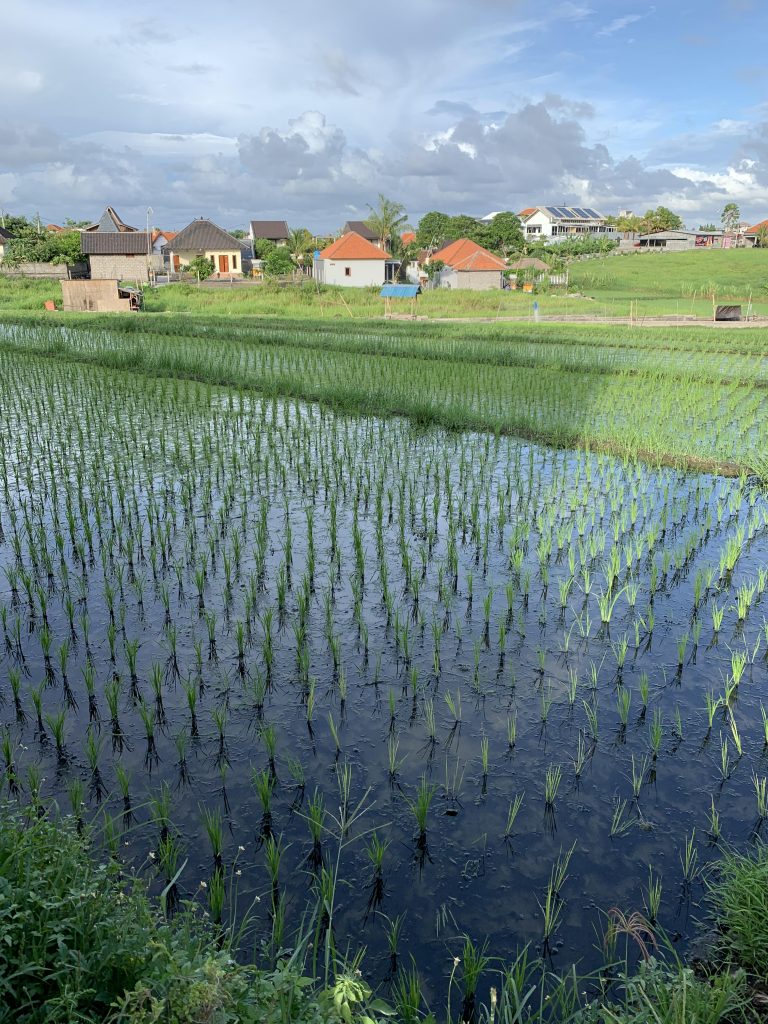 Uluwatu – this southern part of the island is filled with stylish beachclubs and adventurous surf spots. The sunset is even more magical. However, it might not be suitable for people without a private ride. Trying to get ride services from online applications is a headache as you risk fighting off with local taxis. It is inconvenient to walk anywhere and there is really no town centre where you can access various facilities at once. I would recommend to pair the visit of this part with a trip to or from the airport when you depart/arrive.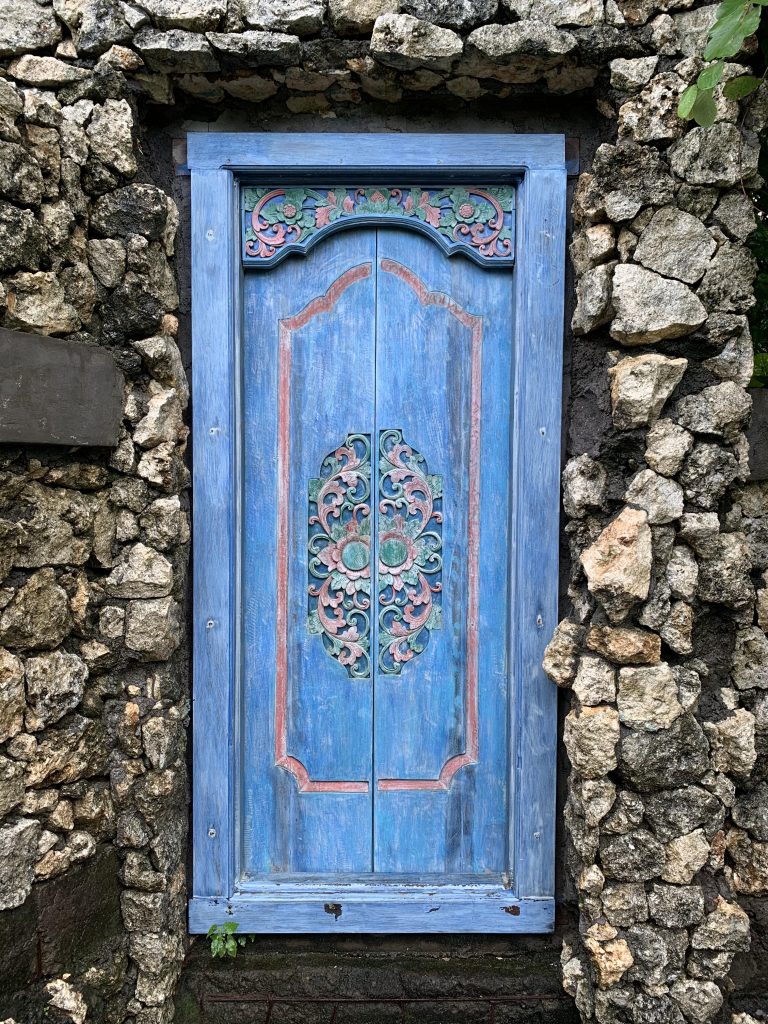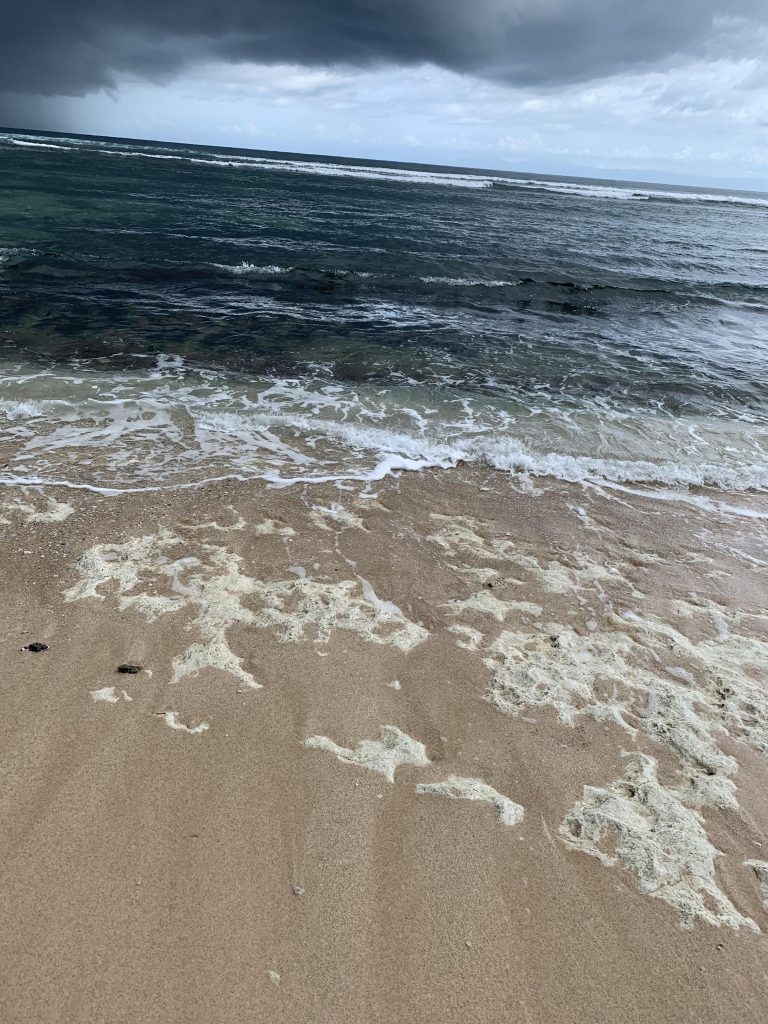 Up next on my BALI DIARY, I will share more on cultural stories and natural attractions including the making of Canang Sari – the infamous flower offering, the sacred Galungan ceremony, sunrise trekking in Kintamani, waterfall chasing around Ubud, and rice paddy hunting in Sidemen.