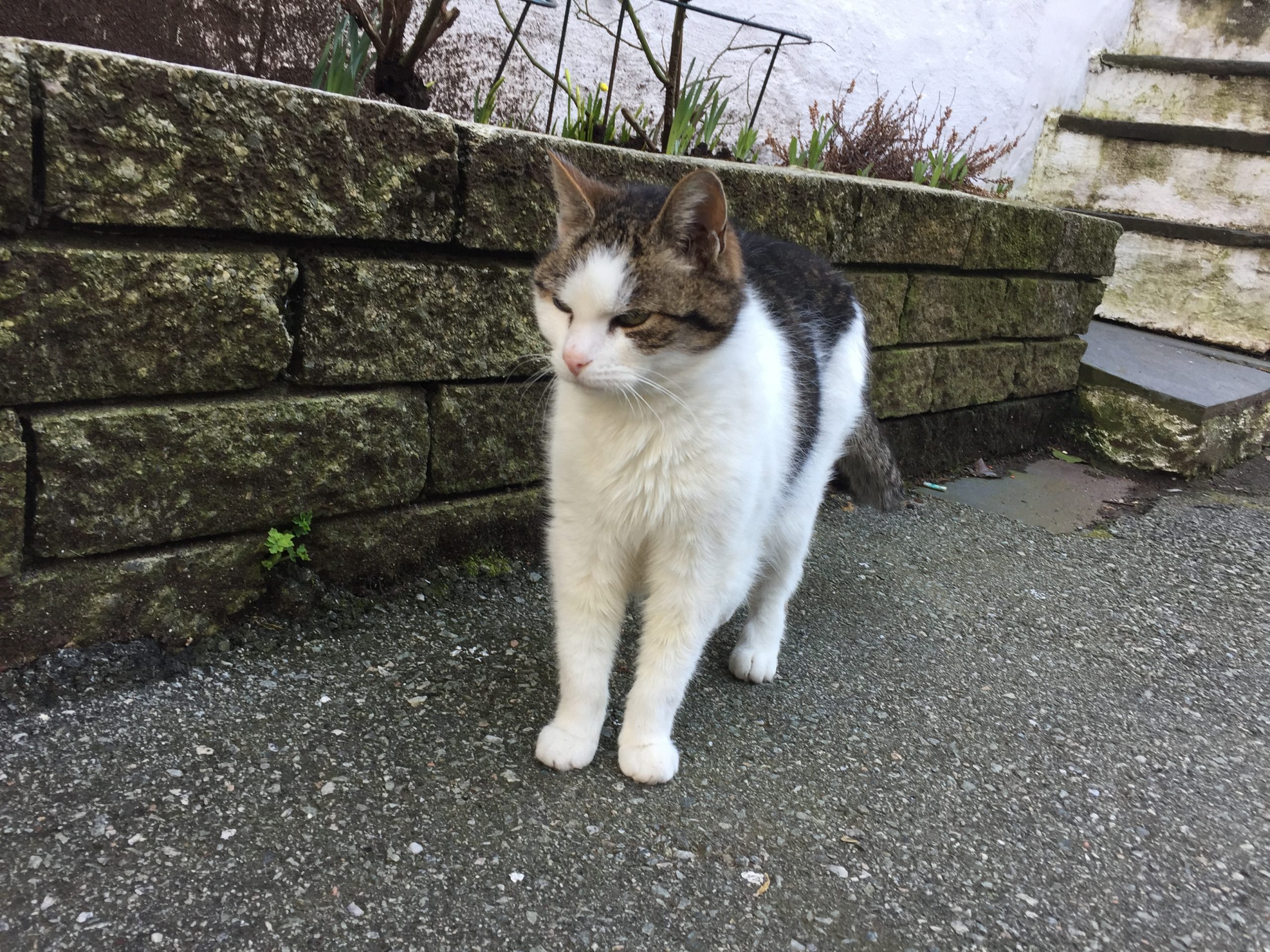 Europe
Salmon hunting in Bergen
Bergen is the home of salmon farming, so of course cats are to be spotted roaming around. I'm not sure how often these Norwegian cats get to eat the high protein orange meat but for sure they are enjoying the lovely sea breeze in this classic port town.
The train ride from Oslo to Bergen is one memorable trip. The scenic snow mountain view and the April sun shining through make the 6.5-hour ride seem surprisingly short.
Bergen is facing the fjord of Byfjorden with seven mountains surrounding the city – talking about a perfect feng shui! The atmosphere seems calm and humble. There's no billboard in sight and people appear to be living in peace minding their own business, going fishing, and parking their boats at the dock eating McDonald's (for real!). You could see the colorful detached apartment buildings and homes dotted the mountains.
Bryggen, a World Heritage Site, has been rebuilt in a Medieval style after the fire. The wooden buildings are painted in harmonious colours. The seafood market is filled with all kinds of fish you could think of. It's a heaven for seafood lovers and that's why our flurry friends are there.
The small hike up the Nordnes part of Bergen is what you need to do to make new flurry friends. They are hidden everywhere in the neighbourhood. I was greeted by the black-and-white one at the entrance and he/she kept trailing us all the way up. It's the neighbourhood watchcat!
From high up you could see the whole town filled with orange roofs (same colour as salmon), small streets that can barely fit a tiny car, all the way to the coastline where cruise ships anchoring offshore.
I spotted another Norwegian kitty with thick fur underneath the steps. This one is a friendly princess who loves getting pet. My day was completed with joy. Will definitely miss this peaceful town.