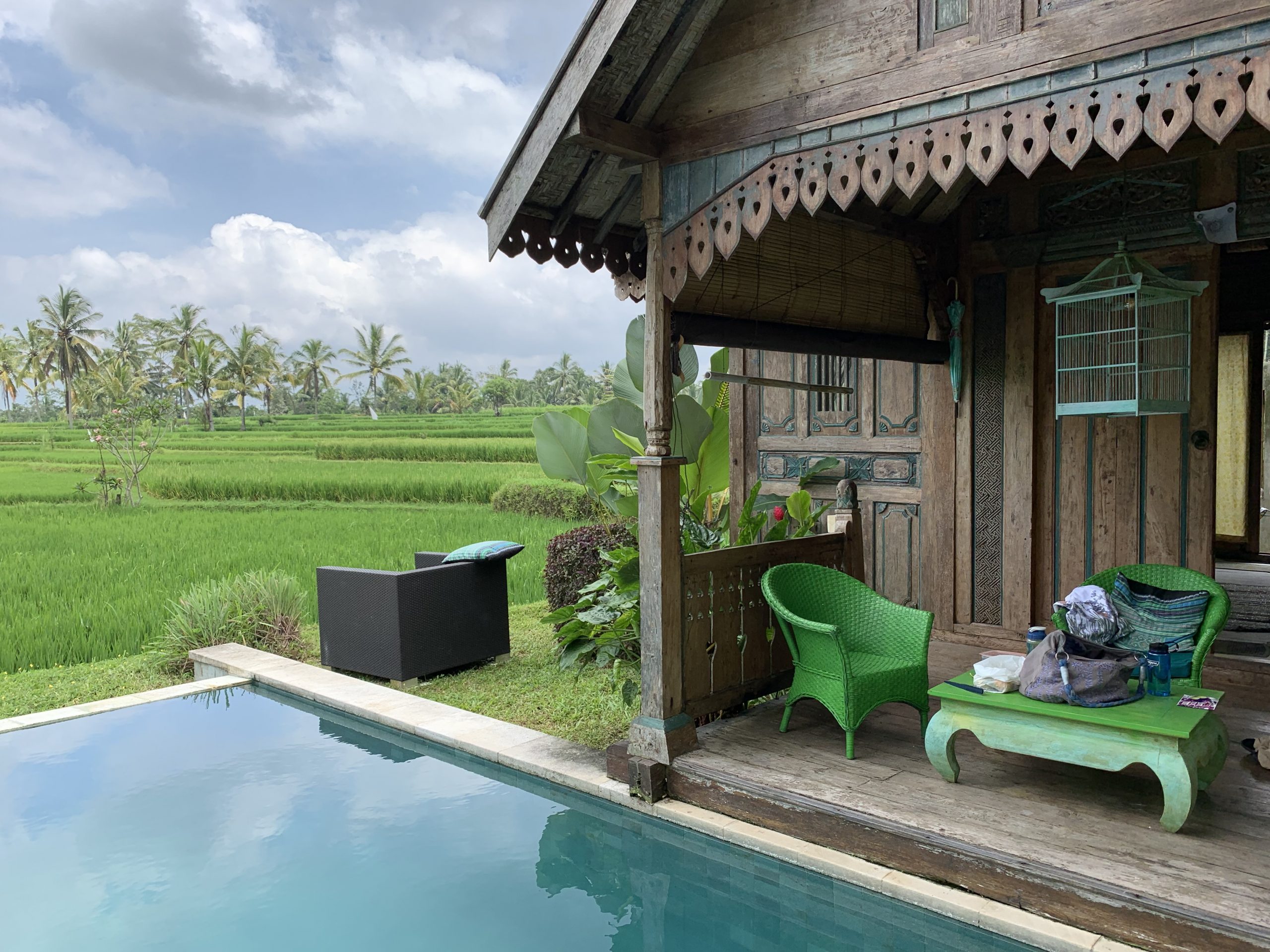 Fourth time's the charm, but in Bali's case, every time's the charm. I keep coming back to this amazing Indonesian island and falling in love with it again and again. Among my favourites is definitely Ubud, the arts and culture centre surrounded by the green/golden rice paddies and hundreds of nostalgic Hindu temples. I believe that Ubud is the 'heart' of Bali.
The place I stayed at is called Hati Padi Cottages which is about 20-min drive from Ubud centre. The cottages are in the middle of rice fields, each one has different decors built with wood imported from Java. Hati in Indonesian is the word for heart and padi means rice (for those been to Bali, you might spot a sign at a construction site by the road that says 'Hati-Hati' which translates to "watch your heart" or "be careful"). Literally, this place is the heart of rice (fields) and it humbly lives up to its name. Just steps away, you can explore different rice fields while trying to balance yourself on the narrow ridge. In the evening, sunsets in Bali are always worth the wait, and this area is no exception, with the sky painted in orange in contrast with the green of the rice fields. At night, fireflies blink in the dark and gecko sings you a lullaby.
As all my friends know, everywhere I go, cats exist. Mimi is the orange tabby cat at Hati Padi Cottages who lives the best life ever. Imagine how many insects she can catch in the fields and how she can lay chilling by the pool all day. She's so friendly that she would jump to sit on your laps whenever invited. One could not ask more from life!
…until next time, Bali.
Remark: this is not in any way a sponsored post by the venue, it's purely from my fondness of Mimi the cat 😉