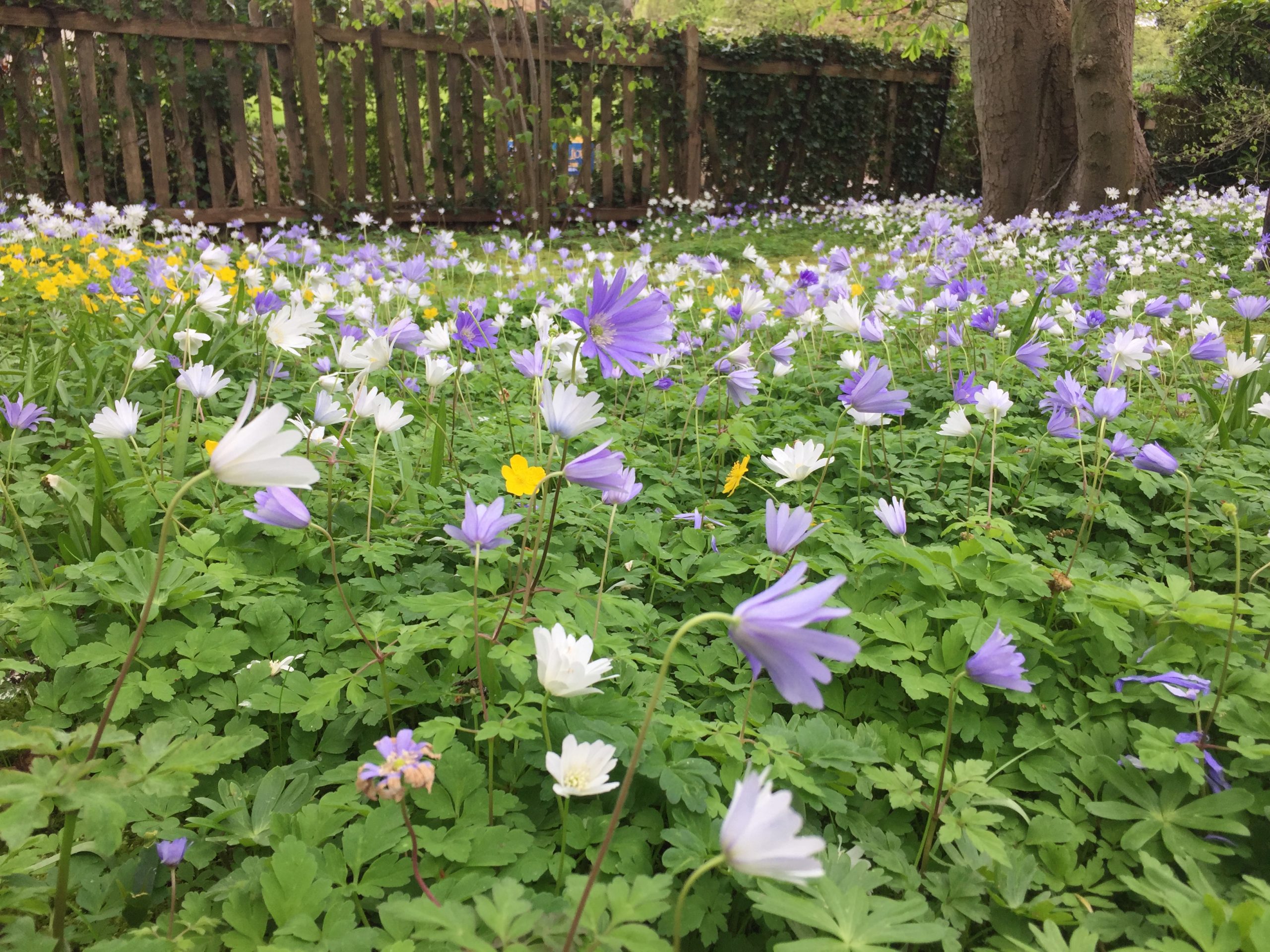 Spring time is a colourful season. Suddenly the grey streets and the brown neighbourhoods you are used to turn into this spectrum of colours that you can't help but smile for. Here goes my rainbow journey of Britain in Bloom.
Edinburgh
It's almost impossible to not believe in magic when you are in this charming city. Scotland is romantic in its own blood, the nature, the history, no wonder William and Kate fell in love. Just by walking pass Edinburgh's ancient buildings makes you want to start writing your own novel. And that's not all, if strolling along the streets is not romantic enough, you can hold hands and walk side-by-side to Holyrood Park climbing up to Arthur's Seat or Salisbury Crags to prove your love. One of the best known routes is called "Cat Nick" or "Cat's Nick", no idea what it means but it has the word 'cat' in it so I'm just throwing it in 😛 It's a path on the rocks near the highest point to get your adrenaline rush! I like how anyone can roam anywhere to get to wherever. It's like an adult playground and a dog heaven.
The Cotswolds
There's nothing English about England without the countryside. Back when I was young, we molded and painted these plaster houses which had the form of the English cottages and today I'm standing in front of the real ones. Bibury is probably the most popular spot with cute Korean and Japanese tourists which I have to admit it looks pretty amazing. But Cotswolds has a lot more to see! Driving from town to town, you gotta watch out for those wild turkeys, so many have sacrificed their lives to the roads. Cirencester, Stanton, Stanley, Stow-on-the-Wold, Bourton-on-the-Water, and The Slaughters to name a few. You can see people riding horses everywhere, sheep chewing green grasses, and the highlight of my trip, the alpacas! In Thailand, you need to pay to get inside the special alpaca farm to see them, but thanks to my slow reaction to the GPS, I missed the turn on the ring road and was guided through a shortcut which led me to them! They were chilling slightly next to Cowley Manor (I later found out that it's quite a luxurious country house hotel) and this one alpaca, after my attempt in calling him/her to get closer, ran down the hill to greet us. So yes, I'm basically a legit animal whisperer now.
London
A trip to the UK wouldn't be complete without a visit to London. As you may know me…or not, I didn't have any photos with the Big Ben, London Eye, or the Trafalgar Square but I do urge you to walk around the royal borough of Kensington and Chelsea to peek on other people's houses! Well, discreetly of course. In Spring, those pastel-coloured houses couldn't get any more beautiful especially with a touch of cherry blossoms, tulips, and wisterias. Keep blooming please!